Our Reviews
---
We do more than help people buy and sell real estate. At NSB Homes, we help our clients achieve their wildest dreams, from finding the perfect home at the perfect price to investing in a new commercial property. Our goal is to always exceed our clients expectations in their real estate transactions. 
Submit Your Review

All I can say about NSB Homes, Luxury Group is Full Price, Cash Offer, First Viewing. A seller's dream.  Team NSB (Donna, Dave and Judy) live locally and  know the New Smyrna Beach Market. They were professional from listing to closing. If your selling or buying in the NSB area, go with a team whose results speak for themselves. Couldn't have be more pleased with the overall results. Special thanks to Judy for keeping us up to date on key items and dates.
Thanks to Donna and Dave for all their advice to make our sale successful.
Lindy and Linda Hess

"They were so enthusiastic and fun to work with. They sold my condo in 3 weeks! And for more than I was asking for!!
I could not have done this without them.
I will highly recommend them to anyone looking to buy or sell in their territory."
- Cindy

"Donna Concannon and David Kosmas were incredible to work with! We have purchased and sold a number of pieces of Real Estate in New Smyrna Beach.
We are fortunate to have found Donna and David
as their honesty, knowledge and sound advice have never let us down. Their energy, personalities and easy manners make buying and selling Real Estate a real joy! True professionals!"
- Frequent Buyer & Seller

"We were very pleased with Donna and David's work.
They completely took the stress of selling our condo away and took care of everything for us.
Tom and I would recommend them to anyone, and if we decide to buy or sell again we would most definitely use them. They were available to handle the many questions I had, and went above and beyond ordinary realtor responsibilities. "
- Tom & Jill Hunter

"This was the 2nd house that Donna has helped me sell, and as always, she was great. I will continue to have her on my team whenever I have property for sale. Sincerely, Michelle Martin"
- Michelle
"Donna is honest, responsive and knowledgeable and fun to work with! A local lady who knows her market!"
- Bridgetta
"She worked very hard for us to get our dream home. I always recommend her to all my friends and family. It was a true pleasure working with Donna."
- New Smyrna Beach Home Buyer

"Donna and her team represented me in the sale of two condos. They are the best as their knowledge of the marketplace, pricing strategy, marketing and customer service are superb and lead to results, which in our case happens to be two sales. Thanks a million."
- Bowzer
"When you need a REALTOR that knows the market and the community and you want to purchase a lifestyle, not just a home, then you need to contact Donna Concannon. The words that come to mind when I searched for and chose my REALTOR, Donna Concannon, are: Knowledgeable! Professional! Timely! Honest! Integrity! I can not express enough how professionally Donna handled our transaction from start to finish. We never had a worry, we knew that Donna was there and ready assist us in all facets of the purchase of our home. Thank you Donna!"
- David

"I put my house on the market in March of 2012 with Donna and her husband David Kosmas. I had worked with them before so knew that the experience would be a good one. My house was on the market for three days and it sold--in a slow market. Donna guided the negotiation process and seller and buyers came away feeling like winners. At a time when selling my house seemed a daunting experience, Donna and David gave me all the support I needed, getting back to me fast, just bucking me up when I was feeling nervous.
It is good to work with good people."
- New Smyrna Beach Seller
"I have made many real estate deals in my 60+ years but none have been as stress free and expeditious as my recent home purchase in New Smyrna Beach. David and Donna were impressive in their knowledge of the "lay of the land" and zeroed us in on the exact perfect property for my family. Because of the confidence we hand in those two, we put an offer in on our next home, sight unseen! As it turned out, we made an offer based on their recommendation and closed 30 days later. I couldn't be more impressed. Thanks you two!"
- Bought a Single Family home in 2017 in New Smyrna Beach, FL

"We were under a time constraint to sell our property and David Kosmas got it sold within our timeframe for the price we wanted. David is a hard worker and always kept us informed. As with anything, there are ups and downs in the process but in the end he came through as promised.
We would definitely recommend David Kosmas and NSB Homes."
- Nancy Holman

"Donna Concannon Kosmas was an extreme joy to work with. She took the hassle out of the transaction. Honest and integrity! Donna Concannon will get the job done! Very professional, great personality and works hard!"
- Gidgymo
"I listed my New Smyrna Beach Condo with Donna Concannon after an unsuccessful listing with another agent. Within one week of listing I had several showings and a offer that I accepted. I cannot say enough of how well I liked the approach of the Donna Concannon David Kosmas team to market and show my Condo Unit. I would highly recommend this team for any New Smyrna Beach property to be bought or sold."
- Greg C.
"I have purchased numerous properties over the past 45 years and in doing so dealt with several outstanding real estate professionals. Without question, Donna is at the very top of my list as best of the class. She is straight forward, totally engaged, and works smoothly and efficiently thru the typical and untypical issues that frequently arise during real estate transactions. During the several properties she either bought or sold for me in Florida, I had total trust in the advice she provided and never came away disappointed in the final transaction results. My only regret is that she doesn't have an office in NE Tennessee. Donna is a "true winner" in this profession."
- Hite

"David made buying a home in NSB as stress free as possible. He has a tremendous wealth of local knowledge and worked very hard to get us the best purchase price. He went above and beyond what a realtor is expected to do."
- Jill Jackson
"Just wanted to reach out to Donna and her Nsb Homes team. We sold our New Smyrna Beach Condo with beach front views after owning it for 18 years. Several years ago we invested in a significant update and never expected when we sold it to recoup our investment. Our emotional attachment was palpable - we loved the NSB community and our beach front condo...Donna with a great deal of sensitivity valued our Condo at the perfect price...we sold the Condo immediately after signing - and beyond our expectation for the asking price. Every step in the process was facilitated by Donna and team. My unequivocal recommendation is to use Donna and her team to buy or sell a Condo ...there is no one better in New Smyrna Beach!!! "
- Lee Adler

"Donna and David helped me to buy this fantastic Minorca Condo a few years back. They were nothing but professional then. We have just listed our condo with Donna and she did an outstanding job of pricing, marketing, negotiating and seeing the whole process through to close, and on time. I am a realtor who believes that to truly be a good realtor you have to work hard ,always answer questions before they are asked and get things done before they are due. Donna did exactly that as well as show incredible professionalism through her high tech up to date videos. photos. emails , contracts, and voice mails.
She definitely sells!"
- Tina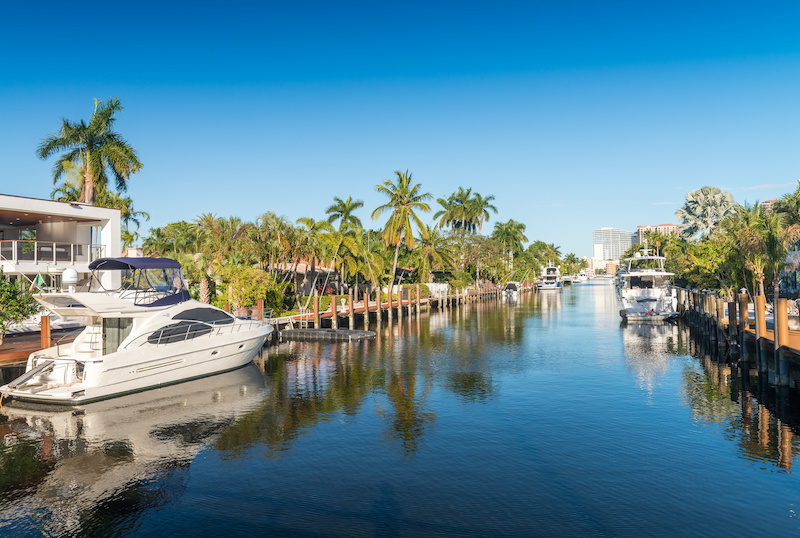 "When my husband and I were looking for a home it was hard for me to make a decision. This was our first home and I had no idea what I was looking for, or how the process worked. Donna made me feel so comfortable, and she really took the extra time to help me find EXACTLY what I was looking for. She knew what I wanted even when I wasn't sure and she really kept me grounded during such a stressful time. I found the perfect home and I enjoyed the home buying experience because of Donna Concannon. I have recommended her to family and friends, and would recommend her to anyone looking to buy or sell in the New Smyrna Beach area."
- First Time Home Buyer

"Donna Concannon and David Kosmas are extremely professional and actually fun to work with. Their knowledge about the New Smyrna Beach Condos and Beachside Real Estate is superior to the claims of their peers. We experienced first hand Donna and David's ability to not only LISTEN to our wants/needs but to execute the negotiations seamlessly. Although the condo we wanted to purchase was not on the market, Donna and David were able to search their database and found the perfect property for us. If you want an agent who listens, returns calls, and does what they say they are going to to, then there is no choice but to call Donna and David!!"
- Chase Mount

"Working with David and Donna to sell our home was truly a pleasure. Both were professional, responsive, and best of all....David's two favorite responses were "Don't worry about it. I've got this!", and "I'll take care of it". My daughter loves them and recommended them to me, and I in turn would highly recommend them to anyone who is looking for a positive, stress-free buying or selling experience. "
- Satisfied Home Seller

"Donna was very knowledgeable and accommodating, made herself available to help me every time I had questions. Her expertise here in this market, was spot on. I would also like to mention her amazing assistant, Vanessa....a dream team for sure.......got the sale done in record time. "
- Angelize
"Very knowledgeable on the local market. Great to work with! Donna and David took care of all of our needs and the closing was so easy! I highly recommend Donna or David if you are looking for a home in the NSB area!"
- New Smyrna Beach Home Buyer
"Donna, You are amazing! We are so happy that you provided us with a home! Thank you, thank you!"
- Jennifer Bachman

"Donna did an incredible job helping us not only find the exact condo we wanted, but getting us a great deal! She was extremely patient with us as we looked for over 3 years before she found us an incredible deal. We looked at no less than 30 different buildings and her knowledge of the local real estate was impressive."
- New Smyrna Condo Buyer
"Donna and David recently sold our home for us in the New Smyrna Beach area. They were extremely professional and we appreciated the fact they continuously communicated any/all activity associated with the property, since we were not living in the home. We will definitely use them again in the future for our Real Estate needs."
- New Smyrna Home Seller


"David and Judy were great to work with and communicated effectively throughout the listing and closing process. Even though I am located several states away, I never felt like I lacked information I needed."
- Justin Templin